Electrical Safety Training
Electrical Safety - It's Just Not Optional
Get the electrical safety training that will help keep you safe. Our electrical safety for qualified persons training programs provide hands-on lab sessions and practical exercises to meet the Intent of CSA, OSHA, and NFPA standards and regulations. Don't put your company at risk. Take advantage of the insight and experience of the best trainers and programs in the industry.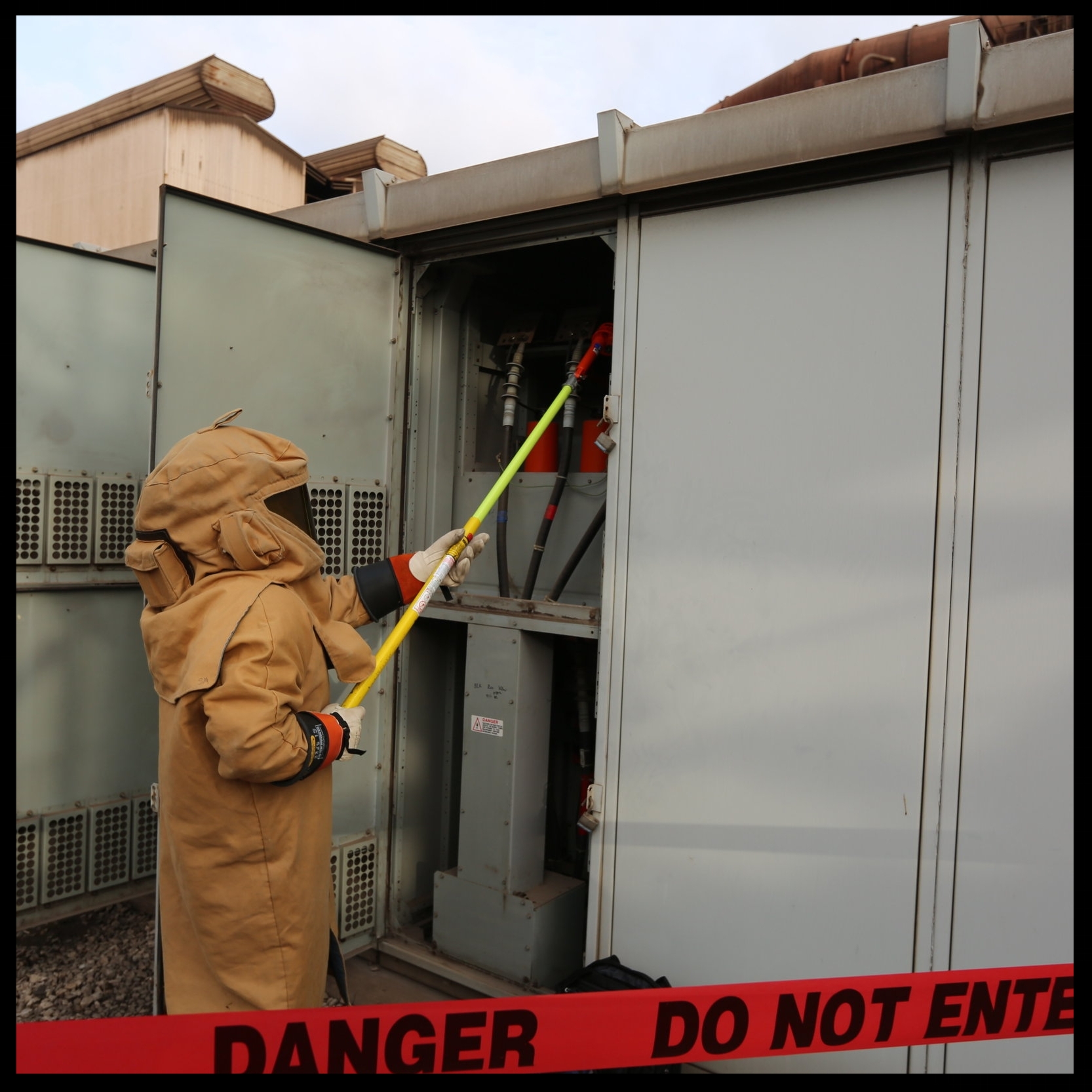 The information was extremely important. I believe taking this class would prevent accidents, even death from the knowledge we gain.
-Jeff, K + S Potash Canada
Instructor was well prepared and content was great! Great review, best high voltage training I've taken.
-Ken, Enbridge Pipelines Inc.
Industrial Safety For Non-Electrical Workers
Download Industrial Safety For Non-Electrical Workers Outline
34% of non-electrical worker related fatalities occur during recreation & repair / maintenance activities.
1 day, 8 hrs

Understanding and identifying basic electrical hazards

Safe work practices & electrical emergencies
I liked the awareness of potential hazards at the workplace and at home. Was very well done.
Calvin, City of Saskatoon
Basic Protection Relay Training
Download Basic Protection Relay Training Outline
Protection relay is vital to any electrical power system.
2 day, 16 hrs

Hands - protection and control circuit lab

Troubleshooting process

Please call Elishia Larwood at 306-949-8131 or email elarwood@shermco.ca if you are interested in this training.
I liked having the hands-on in wiring and testing relays